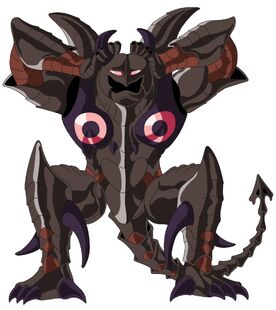 The Troll Surplice is the surplice
Ivan
the Divine Defeating Star one of
Hades
' 108 Specters.
In Scandinavian myth, trolls are ugly, malicious creatures and the enemies of mankind. They are much bigger and stronger than humans, and leave their caves only after dark to hunt. If they are exposed to sunlight they will instantly turn to stone. Trolls are very fond of human flesh. In later myths they are roughly the size of humans or elves, and thought to be the owners of buried treasures. They are sometimes, although very rarely, portrayed as friendly, less ugly creatures.
Ad blocker interference detected!
Wikia is a free-to-use site that makes money from advertising. We have a modified experience for viewers using ad blockers

Wikia is not accessible if you've made further modifications. Remove the custom ad blocker rule(s) and the page will load as expected.