The Myth Cloth gives you action figure to stuff character with a cloth pieces (hats and many more) there are rewieves of many characters.Myth Cloth haves many characters figure.With those Myth Cloth action figures you can change character's faces Myth Cloth haves Omega and Lost Canvas (Tenma only) characters..And,haves a lot cloths (also,Gold Cloths) and,also haves effect action figures and,also there are Gold Saints God Cloth.
Kind of action figure cloths:
God Cloths.
Edit
Gold cloths.
Bronze Cloths.
God Gold Cloths.
Action Figures: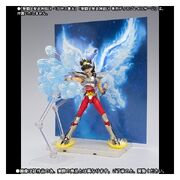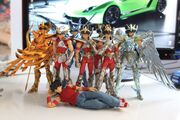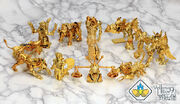 Saint Seiya Myth Cloth are the  action figures (also,called toys) of Saint Seiya.
Ad blocker interference detected!
Wikia is a free-to-use site that makes money from advertising. We have a modified experience for viewers using ad blockers

Wikia is not accessible if you've made further modifications. Remove the custom ad blocker rule(s) and the page will load as expected.