Pegasus Saints (ペガサス セインツ Pegasasu Seintsu ) are the Saints that have the Pegasus Cloth and,their skill is Pegasus Meteor,Pegasus Rolling Crash,Pegasus Meteor Punch.In the Spanish language they are called "Pegaso Santos".All Pegasus Saints come with the Pegasus Cloth.And,they are most main Saints, the cosmo color of the Pegasus Saints are blue (only Black Pegasus doesn't), in sometimes their cosmo turn gold.
Pegasus Saints in every fight they fight they use
Pegasus Meteor
.They use Pegasus Rolling Crush to sneak against their enemies and grab them then, fly up and crash them falling down as holding them.Using
Pegasus Meteor Punch
Seiya
punchs his enemy with his cosmo fist.To use skills,they should burn their
Cosmos
and,attack their opponents.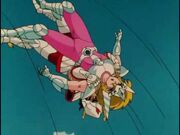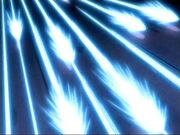 Ad blocker interference detected!
Wikia is a free-to-use site that makes money from advertising. We have a modified experience for viewers using ad blockers

Wikia is not accessible if you've made further modifications. Remove the custom ad blocker rule(s) and the page will load as expected.