Lizard Misty
Talk

0
924pages on
this wiki
Misty
Age

16

Gender

Male

Date of birth

11 de Octubre

Astrological sign

Libra

Nationality

France

Hair color

Blond

Eye color

Blue

Affiliation

Athena

Rank

Silver saint

Cloth

Lacerta

Training

France

Attacks

Atmospheric protective wall Black hole

Height

1.80m

Weight

68 kg

Blood type

O

Status

deceased

Voiced by

Yū Mizushima Takayuki Sasada (Hades)
Lizard Misty
(蜥蜴星座(リザド)のミスティ Rizado no Misuti

?

)
Misty was a narcissist who considered himself inferior only to the goddess Athena herself. Misty made it clear when he was sent to Japan with his fellow Silver Saints to deal with the renegade Bronze Saints.
Secret moves
Edit
Mavrou Trippa: Meaning "Black Hole" in Greek, an attack using two fingers to create a violent wind swirl
Air Shield: Misty vibrates his hand to create a barrier, which would be able to shield himself from attacks
Silver Saint, the Beautiful Assassin
Edit
Misty was sent by the Sanctuary to Japan, together with 4 other Silver Saints, to kill the Bronze Saints. He eventually faced Pegasus Seiya in battle. Convinced of his superiority, Misty had no doubt he would defeat Seiya without even being hit. The Lizard Saint believed he was the most beautiful Saint, and to be injured would be an ultimate insult to him. Using the barrier he created with his technique, he managed to block every single hit of Seiya's Pegasus Ryu Sei Ken. Annoyed that Seiya's blood dripped onto his Cloth, he decided to bath himself in the sea, believing Seiya was defeated.
However, Seiya got back up, and continued his battle against Misty. Misty still managed to easily block Seiya's Pegasus Ryu Sei Ken. But Seiya focused the power of all his Ryusei Ken into one, and unleashed his new technique: Pegasus Suisei Ken, which managed to strike through Misty's defense to hurt him. Seiya then used the Pegasus Rolling Crush to finally defeat the Silver Saint.
Both in the manga and the anime adaptation, Misty stated that he had never felt pain from a battle, a fact that Seiya commented would cause his demise since it is their battle worn and scarred bodies that allow Saints to grow stronger. Misty might have had a cosmos powerful enough to be Silver Saint, but his body clearly lack the endurance of even the bronze saints. That could explain why he was unable to withstand the pressure from the Pegasus Rolling Crush dragging him deep into the sea.
Episode G
Edit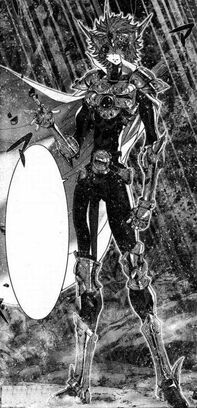 While Golden Saints are in the fight against the Titans Tartaro. Lynx Retsu protects a city of Egypt mummies that have been revived thanks to the souls arising from a deformation of space-time generated by the battle against Cronos Aioria the Holy Bronze is outweighed by the enemy to see their attacks partially hurt the baby but this is regenerated as it is not a purely physical entity.
When the creature attacking Retsu comiensa Slowing Begins his fist but to see beyond the shock by protecting it from attack, using his defensive wall next to Misty Miko accompanying researcher. Misty attacks the creature using his Trypa Mavrou not only strikes down the mummies but also demonstrates that their attack can spread the souls of the dead and vanish.
Once the bout by a river Misty asked to confirm that there was one near it starts to undress to bathe and purify themselves. Finished their ritual mentions that at that time was a fight happening between Santo Gold and Titan, as they talk more mummies begin to awaken to defeat this is prepared for the good of the land which will protect while members are away fighting in Tartarus when they return to show a peaceful land.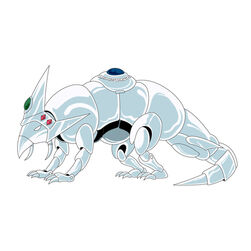 Misty's Silver Cloth represents the Lacerta, the lizard. It is depicted as a standing lizard. The anime version differs slightly from the original to minor details and full leg armors.
References
Edit
Saint Seiya Vol. 5, by Masami Kurumada.
Saint Seiya Vol. 13, by Masami Kurumada.
Saint Seiya Official Encyclopedia