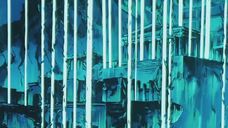 Eris Temple (エリス神殿 ,
erisu shinden )
This temple is located in Hokkaido , in northern Japan, despite Greek architecture thereof. He remained buried on the side of a mountain until
Repulse
returns close to Earth, which was resurrected from the depths. On the death of
Eris
this temple falls completely in ruins, suggesting that its existence was linked to that of the goddess.
Appearances
Edit
Ad blocker interference detected!
Wikia is a free-to-use site that makes money from advertising. We have a modified experience for viewers using ad blockers

Wikia is not accessible if you've made further modifications. Remove the custom ad blocker rule(s) and the page will load as expected.